With 350 years of combined power sector experience, our leadership team has challenged the status-quo while building a culture of innovation in the solar industry. We pioneered what we believe to be today's leading generation of tracker solutions, including many "industry-first" innovations, such as self-powering and self-grounding capabilities, and associated software offerings.
Dan Shugar
CEO and Co-founder
For over 30 years, Dan Shugar has been a leading voice in business, technology and climate policy, advancing solar and climate technology solutions in the U.S. and around the globe. As founder and CEO of Nextracker, Dan brings solar expertise and technology innovation together in a way few cleantech leaders can.
In less than ten years, Dan founded a solar start-up in the Balance of Systems (BOS) solar manufacturing category, achieved sustained global market share leadership for seven consecutive years for solar trackers, and has led the company in shipping over 70 gigawatts of smart solar trackers to more than 30 countries. Prior to Nextracker, Dan grew Solaria Corporation's annual revenue five times over a three-year period and led successful deals and acquisitions worth over $1 billion with Powerlight, Sunpower and now Nextracker. Dan help various positions in the solar businesses of New World Power, Inc., Advance Photovoltaic Systems and PG&E. Dan holds a BS in electrical engineering from Rensselaer Polytechnic Institute and an MBA from Golden Gate University. Dan has numerous patents and published 50 technical papers. He currently sits on the Board of Directors of the American Clean Power Association (ACP) and the Solar Energy Industry Association (SEIA).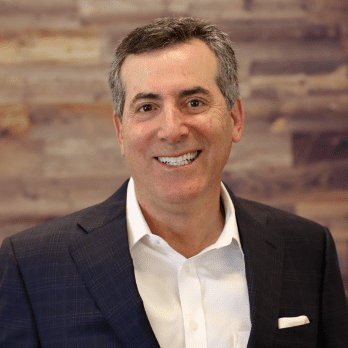 Howard Wenger serves as President of Nextracker and is passionate about enabling a clean all-electric future. He has worked for more than 35 years in the solar and utility power field and has served in leadership and board positions of industry-leading companies. Howard served as President of Solaria Corporation from 2020-2021 and as a Board Director from 2019 to 2022. Most notably, Mr. Wenger served as an executive officer of SunPower Corporation (NASDAQ: SPWR) for ten years, joining the company upon the acquisition of PowerLight. He served as president and CEO of SunPower Systems, with global responsibility for the residential, commercial, and utility power plant businesses. SunPower/PowerLight grew from $20 million to over $3 billion in revenue with over 10,000 employees during Wenger's tenure. Mr. Wenger currently serves as an advisor and board member for the California Solar and Storage Association, Solaria Corporation, Regulatory Assistance Project (RAP), and as a trustee for the University of California at Santa Barbara. Howard held various management, engineering and research positions at several companies, including AstroPower, Inc., Pacific Energy Group, PG&E and Intersol Power Corporation. Mr. Wenger holds a Bachelor's in Environmental Studies from UCSB and a Master of Science in Engineering from the University of Colorado Boulder, and has authored over 75 technical publications.
Bruce Ledesma
President - Strategy, Software & Administration
Bruce Ledesma is the President of Nextracker overseeing software, strategy, and administration. He has over 20 years experience spanning the solar, software and financial services industries. Bruce previously held roles as EVP of Corporate Development and COO of Solar Mosaic, Inc. He was Co-founder and COO of Roble Capital, LLC, a private investment fund. For several years Bruce served as General Counsel for SunPower Corporation and PowerLight Corporation (acquired by SunPower in 2007). From 1998 to 2004 Bruce held various legal and executive positions with financial risk management firm Barra, Inc. He began his career as a corporate attorney for Latham & Watkins LLP. Bruce holds a B.A. in economics from Stanford University and J.D. from Harvard Law School.
Dave is a CPA with 30 years of experience servicing public companies, primarily in finance, accounting, tax, treasury, and audit related activities. He joined the Nextracker team in 2021 as Chief Financial Officer. Prior to that, Dave served as a Vice President of Finance at Flex since 2009, Corporate Controller since 2011, Principal Accounting Officer since 2013, and Senior Vice President since 2014. Prior to his engagement with Flex in 2005, Dave was a Senior Manager at Deloitte and Touche LLP and served over 12 years in the Accounting Assurances Group (Audit). He earned a Bachelor of Business & Administration (Cum Laude) – Emphasis in Accounting and Finance from the University of Colorado Boulder.
Alex Au
CTO and Co-founder
As Chief Technology Officer of Nextracker, Alex Au leads the Company's technology road map, research and development efforts, and engineering teams, driving the development of holistic PV plant solutions, in addition to the creation of the Company's award-winning single axis tracker portfolio and software monitoring and controls suite. The Nextracker co-founder has over 20 years of PV and energy storage product development experience, ranging from residential to utility-scale. Alex is responsible for over 200 Nextracker patents and currently serves on the Board of Powerhouse Ventures.
Léah Schlesinger
General Counsel
Léah Schlesinger has served as General Counsel of Nextracker since April 2019 and as Vice President, Corporate Legal of Flex from March 2015 to April 2022. Leah has spent two decades advising global corporations and mid-size companies, with an emphasis on mergers and acquisitions, corporate governance, and antitrust. Prior to joining Flex, Leah was a Partner at Grant Law, a boutique law firm advising investors and entrepreneurs, from 2010 to 2012. From 2007 to 2009, Leah was Counsel at Borden Ladner Gervais LLP in Toronto, in their Securities and Capital Markets group. From 1992 to 2001, Leah practiced at Skadden, Arps, Slate, Meagher & Flom LLP, where she focused primarily on mergers and acquisitions. Prior to her legal career, Leah was an Economist in the Macroeconomics group of Data Resources, Inc., an econometrics firm, from 1986 to 1989. Leah holds a Bachelor of Arts degree in Economics from the University of Chicago and a Juris Doctor degree from the University of Chicago Law School.
Kristan Kirsh
VP Global Marketing
Kristan Kirsh is the VP of Global Marketing at Nextracker, where she has driven the company's brand, marketing and communications strategy since 2015. In her Nextracker tenure, she built a world-class renewable energy brand in the US and around the world, spearheaded the company's worldwide training program, PowerworX Academy for solar installers and has driven Nextracker's community engagement initiatives and DEIJ efforts to promote diversity in the solar industry. Prior to working at Nextracker, Kristan was the Senior Director of Marketing at cleantech firm, Energy Recovery (Nasdaq; ERII), the Director of Communications for myriad nonprofits, and led Services Marketing for Cisco Americas. Before her marketing career took root, she was an international development consultant in global public health and infrastructure with USAID and the World Bank throughout Latin America. Kristan earned her Bachelor's degrees from the University of California at Santa Barbara, and Master's in Public and International Affairs from the University of Pittsburgh, Pennsylvania. She is fluent in Spanish and Portuguese, having spent close to a decade in international business outside the United States.
Marco Miller
COO and Co-founder
As Nextracker's Chief Operating Officer and a co-founder, Marco Miller is an experienced solar industry executive with more than two decades managing successful large scale utility projects in the US and around the globe. Marco directs multiple global teams from project engineering, supply chain, project management, construction and asset management to ensure customer success and that Nextracker's fleet is successfully operating and maintained to the fullest extent. Prior to Nextracker, Marco was the Senior Director of Customer Care at Solaria Corporation. Prior to that, he managed utility solar construction projects for SunPower while based in Geneva, Switzerland. He held multiple project management roles at PowerLight from 2001 to 2006. Marco is passionate about working in the field of Renewable Energy, and finding effective solutions to meet the global expanding energy demand. Marco earned his Bachelor's degree from McGill University in Montreal, Canada.
Ignacio Redondo
SVP Finance
With extensive experience in project development and finance operations (accounting, FP&A, treasury, tax) in manufacturing environments, Ignacio "Nacho" Redondo serves as Nextracker's Senior Vice President of Finance. During his Nextracker tenure, he has been responsible for all of the Company's financial functions since 2018. As of January 2022, Nacho leads the Company's Financial Planning & Analysis, Treasury and Project Development areas as Senior Vice President of Finance. Nacho has over 20 years' experience in the renewable energy industry, with over 13 years' experience as CFO and divisional CFO. His career focus has been in both wind and solar photovoltaic energy assets across Europe, Latin America, United States, Australia and the Middle East.
Mike Mehawich
CSO and Co-founder
Mike Mehawich is a co-founder and Chief Strategy Officer for Nextracker. A veteran of the solar industry, Mike has spent close to two decades commercializing transformative solar technologies for global markets. Prior to Nextracker, Mike served as VP of Product and Strategy for Solaria Corporation. Mike's experience has encompassed a broad series of leadership positions in strategy, marketing, product management, and business development with companies ranging from pre revenue stage to the Fortune 500. Mike holds an MBA from the University of Chicago and a BS in Industrial Engineering from Northwestern University.
Marco Garcia
Chief Commercial Officer and Co-founder
Marco has developed and closed over 60 gigawatts of PV projects at Nextracker and worked with some of the world's largest solar developers and EPCs including Atlas Renewable Energy, Elecnor, Enel, Engie, FRV, Lightsource BP, Mortenson and SOLV Energy. His tenure in the solar industry spans 20 years with executive leadership positions at PowerLight, SunPower, Suntech, Suniva and Solaria. As Chief Commercial Officer, Marco was instrumental in helping drive sales growth from $1M in 2013 to over $1.2 Billion in 2020. With a dual degree in Electrical Engineering and Economics from Brown University, Marco is well-known for building long term customer partnerships, growing successful global sales teams, and driving solar industry growth in emerging markets and solar tracker adoption worldwide.
With over 25 years of work experience in managing Human Resources, Lance is Nextracker's Chief Human Resources Manager. Prior to Nextracker, Lance worked at the JSR Group, a global publicly traded semiconductor and life sciences technology company with over 9,000 employees. Before JSR Group, Lance served as the CHRO of Triumph Group, a $3.2 billion public company, where Lance was responsible for 200 HR, Communication, Safety and IT professionals across 6 global regions. He now leads Nextracker's compensation philosophy, employee benefits, recruiting methods, DEI initiatives, HR-related policies and system.