Bringing Solar Manufacturing Home
Creating new jobs, de-risking the domestic supply chain, and investing in solar manufacturing to build 25 GW of annual domestic solar tracker capacity
Nextracker and JM Steel inaugurate steel production plant in Sinton, Texas
This new dedicated JM Steel steel component facility will serve the southern U.S. solar power market, producing greener, low-carbon steel tracker components using recycled scrap and smelting technology ultimately helping create local jobs, creating a more predictable production schedule while minimizing environmental impact, and re-engineering the supply chain. The low-carbon steel fabrication plant will incorporate both new and re-shored equipment that has been shipped to the U.S. from factories in China and other countries in Southeast Asia. Read the full story, here.
Event featured in news:
Steel line workers with tracker steel tubes at Steel Dynamics Inc. in Sinton on its augural day.
Nextracker's steel production line at the Steel Dynamics, Inc. facility in Corpus Christi, Texas.
The steel being used to make Nextracker's products will be made with SDI's newest Electric Arc Furnace (EAF) technology, which utilizes recycled or scrap steel as a raw material for a lower carbon footprint, which is a perfect fit for Nextracker's solar products."
— Tony Calandra, CEO, JM Steel and JENNMAR USA
JM Steel electrician, Jeremy shares his experience of working at this facility.
Jake Hinkie, line lead, JM Steel shares his family history of working in the steel industry.
Nextracker and Atkore inaugurate steel production facility in Phoenix
Initial production from this new manufacturing line will be used locally, supporting southwestern projects such as the Arizona Public Service Co's 150 MW Agave Solar Project under construction in Arizona by McCarthy Building Companies. Read more on the program, here.
Event featured in news:
The event was attended by Phoenix Mayor Kate Gallego as well as executives from APS, and McCarthy Building Companies. A compelling industry roundtable was held just after the formal proceedings; panelists included executives from SB Energy, First Solar, Novasource, Arevon, American Clean Power, and Nextracker CEO, Dan Shugar. Watch the full session below.
The industry roundtable with key panelists from the solar industry.
"I feel like I can contribute every single day to ensuring that we have quality products leaving our facility."
– Jacky Sanchez, Quality Manager, Atkore
Jade Garcia, Environmental safety technician at Atkore, loves to call this facility his home.
This expansion of manufacturing capacity with Nextracker and Atkore complements the solar program APS has been advancing for decades to serve Arizona's growing energy demand. Advanced trackers help generate more clean solar power at a lower cost for customers. Locally sourced solar trackers can help ensure on-time delivery, enabling us to maintain reliable service while keeping up with the rapid growth in our service territory."
— Ted Geisler, President, Arizona Public Service
President Biden invokes Defense Production Act to boost domestic solar manufacturing, grants two-year solar tariff suspension
President Biden took bold steps via executive action to authorize the use of the Defense Production Act (DPA) to accelerate domestic production of clean energy technologies, put the full power of federal procurement to work spurring additional domestic solar manufacturing capacity, and use a two-year solar tariff suspension to ensure the reliable supply of components that U.S. solar deployers need to construct clean energy projects. Read more here.
"We have seen really explosive growth and we want to be up there and be part of the solution to supply chain challenges and ensuring more and more American manufacturing. A very important day for our city. And thank you to all of you for making it possible."
– Mayor of Phoenix, Kate Gallego
Nextracker will be the sole customer of this steel production line at the new Steel Dynamics, Inc. facility in Corpus Christi, Texas.
The U.S. solar industry is actively making investments to further increase the scale of the domestic manufacturing sector, including recent announcements to expand U.S. module production facilities, create new manufacturing plants for components like steel trackers, and work with allied trading partners to unlock the potential for inputs (like polysilicon) from the United States."
— Heather Zichal, Former CEO, American Clean Power
Nextracker and BCI Steel renovate abandoned Pittsburgh steel factory to serve the growing U.S. utility-scale solar market
The BCI Steel facility in Leetsdale outside of Pittsburgh lies on the same site where steel fabricators built materials for amphibious landing ships during World War II. The low-carbon steel fabrication plant will incorporate both new and re-shored equipment that has been shipped back to the U.S. from factories in Malaysia and Brazil. Solar tracker products produced at the factory will serve the rapidly growing utility solar markets such as Pennsylvania, Indiana, New York and Ohio.
Watch US Energy Secretary Granholm's keynote at the event
BCI Steel's Pittsburgh factory enables the quick-ship response times we need to meet booming demand from our customers in the Mid-Atlantic and Heartland regions. This investment will increase the resilience of the U.S. solar supply chain and bring manufacturing jobs, equipment, and capacity back to America."
— Dan Shugar, CEO and cofounder, Nextracker
New Memphis steel tube factory to supply Nextracker projects in southeast
MSS Steel Tubes USA, a joint venture between Metalogova and Soufer, will produce steel torque tubes for Nextracker solar tracking systems at a new factory in Memphis, Tennessee. The dedicated facility will use low-carbon steel to produce tubes for solar projects in southeastern states including Kentucky, South Carolina, Mississippi, and Georgia, many of which are being developed by Tennessee-based Silicon Ranch. Tennessee's Commissioner of Economic Development attended the ribbon cutting ceremony for the project, which will create 129 jobs and generate millions of dollars in local investments and economic benefits.
Nextracker's new Tennessee tube mill not only helps us maintain our 100% track record for successful project delivery but also enables us to support additional investments in American manufacturing while lowering carbon production processes of our supply chain and reducing volatility and logistics risks, all from our home state"
— Reagan Farr, Silicon Ranch Co-Founder and CEO
Asteelflash opens a new manufacturing line for Nextracker self-powered controllers
Global electronics manufacturer Asteelflash/USI will dedicate a new line at its Fremont, California facility to manufacture self-powered controllers (SPCs) and high-voltage power supplies for Nextracker. These patented SPCs are the "brain" of Nextracker's solar trackers, enabling industry-leading precision and reliability against power outages and extreme weather events. The manufacturing line will create new jobs in Silicon Valley. Fremont Mayor Lily Mei and representatives from the California Energy Commission, American Clean Power Association, Clearway Energy, and Cypress Creek Renewables attended the dedication event. Read the full story here.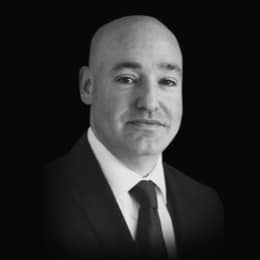 This facility serves as a shining example that the clean energy revolution can bring jobs back to the United States, can bring the supply chain back to the United States, can help our economy, our national security, our environment and our employment outlook."
— Frank Macchiarola, Chief Policy Officer, American Clean Power